Diversification of products and customers as a success strategy
Our manufactured products meet the highest quality standards and are approved to supply parts directly to the most important automotive and equipment companies.
We have, with our subsidiary Frenos y Conjuntos, the possibility of supplying raw castings, machined parts and assembled subassemblies, which allows us to increase the added value of our products while providing greater satisfaction to our customers, a primary objective with our Partners ; a satisfied customer, supplied on time and with the required quality is the basis for building the future, and if we combine our capacity for innovation and our competitiveness, we can continue to lead the market in the coming years.
The weight range of our products ranges from 0.1 Kg to 30 Kg in both grey and spheroidal cast iron.
Customers
Our majority customers are the main OEMs and suppliers of automotive systems worldwide. The objective is the total satisfaction of the Client. However, we are also suppliers of other types of markets, such as industrial and agricultural vehicles, civil works, submarine wiring…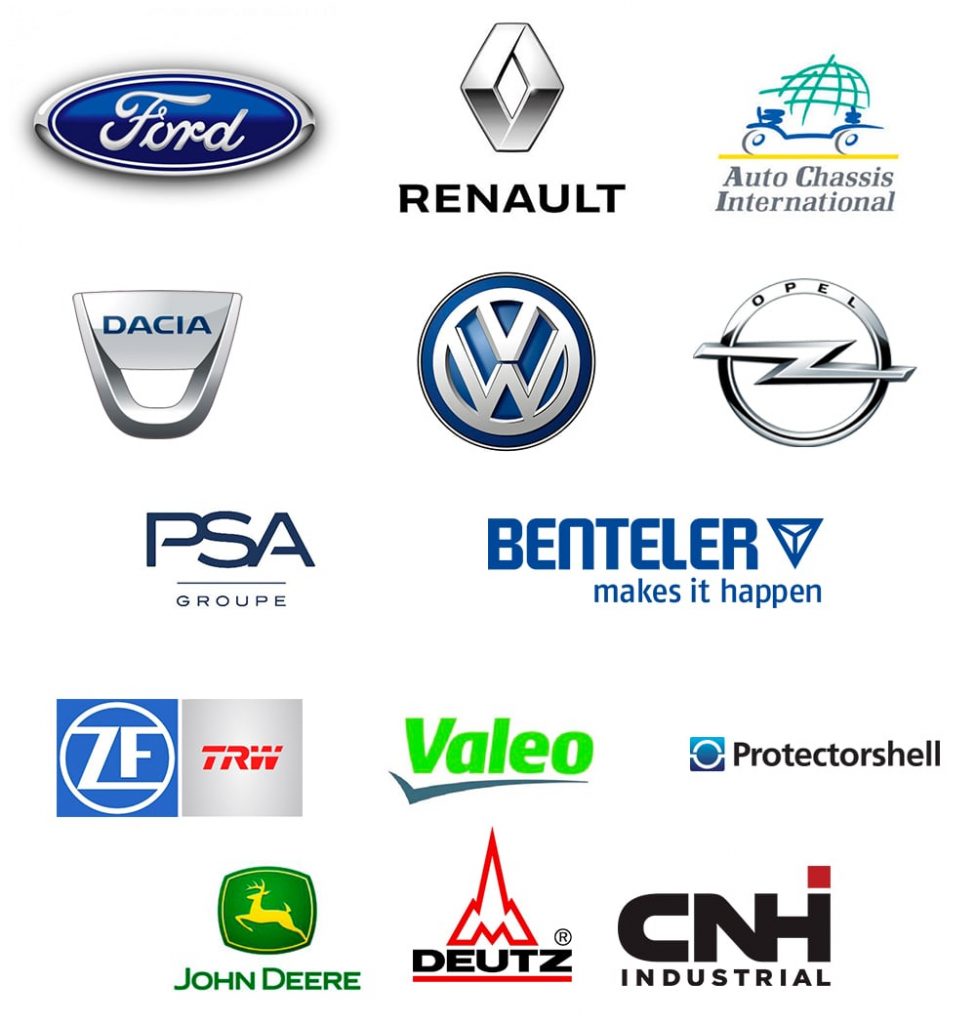 We are located in a privileged area that allows us to supply the main automobile producers based in countries such as Germany, France, Italy, United Kingdom and Spain, which account for 72% of the productive capacity of the entire EU, although our competitiveness allows us to reach areas of greater distance such as Romania, Turkey or Morocco.
Our ability to deliver machined parts for the first automotive equipment means that with respect to the brake disc market in the EU, we supply 12% of the needs, or what is the same, 3% of the world market.
Between 70 and 80% of our products are supplied outside our borders.